We all want to belong and to be known by others—God created us for community. But whether you're scared of rejection, think you don't have time in your schedule, or have had bad experiences in the past, being part of community isn't an option for believers; it's a necessity.
The "one anothers" are 59 commands the New Testament gives us for how to live in unity and treat others with love, humility, and respect. Through Growth Groups, we help you pursue biblical friendship and practice the "one anothers" as you share the gospel together. Made up of men and women from all generations of life, these groups meet throughout the week for fellowship, care, prayer, accountability, connecting to the community, and building up one another in love.
Growth Groups aren't something to observe; they're something to experience. You are a participant in God's story, with an active role to fulfill. The Fall season groups will meet October – December, and the sign up month is September.
**Please note that group meetings will be scheduled sensitively to the holiday season.
Group #1:
Women (Mondays
6:30PM)
God can seem distant when dreams fade, people die, or careers fail. It may feel like He slammed the door in your face and walked out for good. No one knows the feeling of abandonment more than Ruth and Naomi. Their story begins with the worst—death, famine, and poverty. And God remains silent.
But the book of Ruth doesn't end with despair. The story brims with hope because God works on behalf of the two widows in ways they least expect. In this 7-part series, Bianca Juárez Olthoff, speaker and author of Play with Fire, teaches through Ruth to show how God moves behind the scenes in our lives. On the surface, this book tells the story of two widows and a kind landowner. Even more, it teaches us about God's faithfulness, love, and providence.
Walk the journey of Ruth, Naomi, and Boaz and discover the devoted love of God and His transformative power in our lives.
Group #2: Adults (Fridays 6:30PM)
In the Life. Money. Legacy. series, Dave Ramsey presents a biblical view of money in five entertaining, practical messages. Each 30-minute session teaches viewers how to handle their personal finances God's ways and how to build a lasting legacy that will transform generations to come.
Group #3: Adults (Fridays 6:30PM)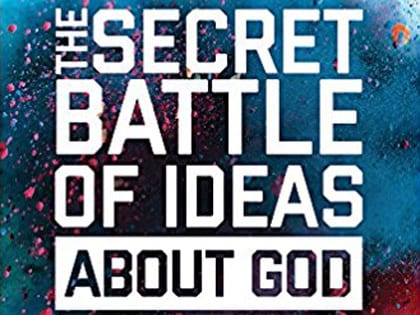 A virus has been spreading across America. Chances are you've already been infected without even realizing it. The virus is made up of dangerous ideas-worldviews that don't reflect Jesus and biblical living. According to a recent Barna study, less than one in five practicing Christians have a biblical worldview. Idea viruses-stemming from secularism, Marxism, postmodernism, new spiritually, and Islam-are rampant in our churches today.
But don't give up-there is hope! The Secret Battle of Ideas About God is a manual for winning the battle of ideas that is raging for our hearts and minds. Join Jeff Myers on a fascinating journey exploring today's worldviews and what they say about life's biggest questions. What he discovers will astound you; strengthen your faith;and inspire a newfound sense of love, healing, purpose, peace, and hope in your life.
Group #4: Adults (Sundays 9AM)
Where do you turn when the world around you grows dark? In this study of the Gospel of John, Dr. Tony Evans encourages us to turn to Christ by reminding us of the two purposes for the beloved disciple's book—that we would believe in Jesus and find life in His name. Despite what our culture may argue, there is only one hope that is truly trustworthy and that is our Savior, Jesus Christ. So join Tony for this 12-session series that will draw you back to the essential truths of our faith and the life found in our King.